Introduction
The market access landscape in the Middle East and North Africa (MENA) is dynamic and rapidly changing. MENA is diverse, comprising many dissimilar countries, with different cultures, including languages, used in commerce. The concerns about the long-term sustainability of oil revenues are driving to shape healthcare markets.
There are different approaches to regulating healthcare markets in these markets. There are other factors that also impact the success of market access in Middle East and North Africa, which include different market sizes, growing complexity in securing market access, and the importance of private health insurance companies.
To this end, the expansion of private health insurance markets in the Gulf is a significant catalyst for the re-organisation of private sector stakeholders. In the past, payors were generous in their reimbursement of new technologies, but price sensitivity and value-based reimbursement are growing in importance.
TradeArabia projects that the regional pharmaceutical market in Middle East and North Africa will reach a value of around USD 60 billion by 2025. The highest growths are coming from Egypt (25.9%) and Bahrain (23%), with Algeria (13%), the UAE (11.6%) and Tunisia (11.1%) contributing significantly [See Table 1 below].
Table 1: Market Statistics and Growth in the Region
| | Market Size (US$,B) | PPG (US$) (MAT Q3 2017 -2018) | Retail vs. Institutional Split (US$) |
| --- | --- | --- | --- |
| Algeria | 2.5 | 13.0% | 100:0* |
| Bahrain | 0.261 | 23% | 29:72 |
| Egypt | 3.8 | 25.9% (26%) ** | 70:30 |
| Jordan | 0.3 | -0.9% | 100:0* |
| KSA | 8.2 | 7.1% | 44:56 |
| Lebanon | 0.8 | 2.4% | 100:0* |
| Kuwait | 1.0 | -4.6% | 26:74 |
| Morocco | 1.1 | 5.4% | 100:0* |
| Tunisia | 1.6 | 11.1% | 70:30 |
| UAE | 2.3 | 11.6% | 79:21 |
 
* Institutional sales not covered
** Growth rate at variable exchange rate, considering currency fluctuations
Factors accounting for this growth include sizeable population growth, increased life expectancy, greater prevalence of lifestyle-related diseases such as diabetes, and a greater prioritization of healthcare services among governments in the Middle East and North Africa.
Egypt is moving towards implementing a universal healthcare system. It is upgrading the regulatory apparatus by establishing a new 'Egyptian Drug Authority', and welcoming, in increasing numbers, medical tourists via their unique Hepatitis C 'Tour n' Cure' scheme.
The UAE is spearheading the growth in the region, with its 'Vision 2021' plan to provide "World Class Healthcare" in the Emirates. The UAE vision is pushing for greater preventive measures to counter lifestyle-related diseases, implementing an accelerated drug registration system, and including health as a key sector within the country's wider innovation strategy.
Important trends that impact pharma market access in the Middle East and North Africa
Within the changing market access landscape in the Middle East and North Africa region, the following trends impact access to innovations in the next ten years.
The important trends include:
Data for Reimbursement Decision-making;
The formalised use of Pharmacoeconomics;
Public-Private Partnerships;
External Price Referencing;
Innovative Contracting; and
Health Technology Assessment (HTA).
Data for Reimbursement Decision-making
Securing market access in the Middle East and North Africa will depend on robust analytics to evaluate the impact of new healthcare technologies in society. Robust analytics establish a platform to develop pricing insights to discuss with different stakeholders.
Such a platform will integrate international perspectives on pricing approaches and support consultative responses to local pricing dynamics in the Middle East and North African markets. It's essential that a value framework guide robust analytics aligning price with the clinical value propositions.
We also need systematized and accurate data to improve decision-making on the costs, resource use, and patient outcomes in private and public health facilities. These variables are inputs for undertaking epidemiological studies, pharmacoeconomic analyses, and budget impact evaluations for new technologies entering the market. Data should integrate patient services in public and private facilities, and inpatient and outpatient treatment settings. Local versus regional care networks are essential for facilitating better budgeting and allocation of funds to reimburse new technologies.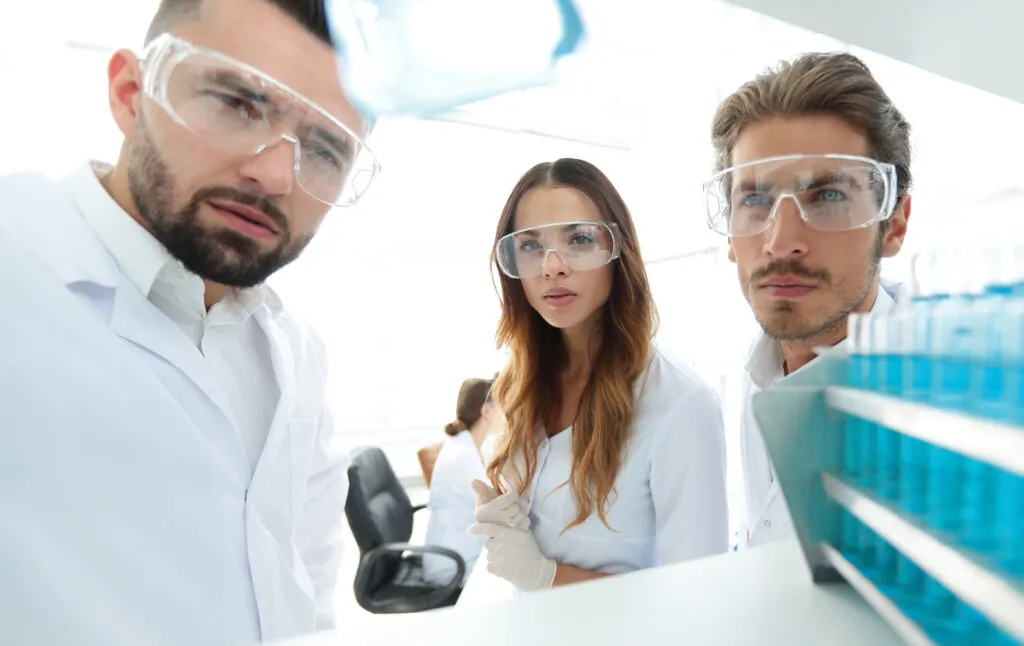 Figure 1: The Pharma Market Access Landscape in the Middle East and North Africa: The Next Ten Years
---
Pharmacoeconomics in the Middle East and North Africa
The formalised use of pharmacoeconomics in the Middle East and North Africa will enable best available scientific methods to evaluate the economic impact of new technologies.
Pharmacoeconomics guidelines will help improve the general understanding of economic evaluation methods, and it will boost stakeholder confidence. Pharmacoeconomic results improve decision-making.
Applying pharmacoeconomics includes value-based pricing decisions and development of formularies by private health insurance companies. It also involves guiding reimbursement policies set by public payors, including the Ministry of Health, Military Institutions, Hospitals and Specialist Treatment Centres.
Most governments revert to decision-making based on the clinical appraisal of a new healthcare technology and its financial impact. A full pharmaocoeconomic evaluation of new healthcare technologies is not required, although some countries have encouraged their submission at the time of regulatory approval.
An essential element of this trend is improving skills to strengthen the commercialisation of innovations. Local market access teams rely on pharmacoeconomic and pricing experts from headquarters based in Europe, North America, and Japan.
The pharmacoeconomic skills improvement involves building stronger capacity among local market access teams and establishing stronger regional presence with competencies across all functional components of market access.
Public – Private Partnerships
Stronger partnerships between private sector stakeholders and better public-private partnerships will improve patient outcomes.
Healthcare markets are complex structures with complex processes that aim to improve patient lives. Many examples are already available on how Ministries of Health, Health Authorities and private sector stakeholders collaborate. It is unclear whether these partnerships result in better outcomes for patients.
Future efforts include transparency in these partnerships and how public and private sector stakeholders improve patient outcomes. Reducing duplicative partnerships that result in wasteful expenditure on activities that do not improve the efficiency of healthcare markets is a priority. The rapid change in healthcare markets in the Middle East means that stakeholders need the right tools to improve access to new technologies. This change will open exciting opportunities for many companies, but it requires patient-centric and transparent partnerships between stakeholders.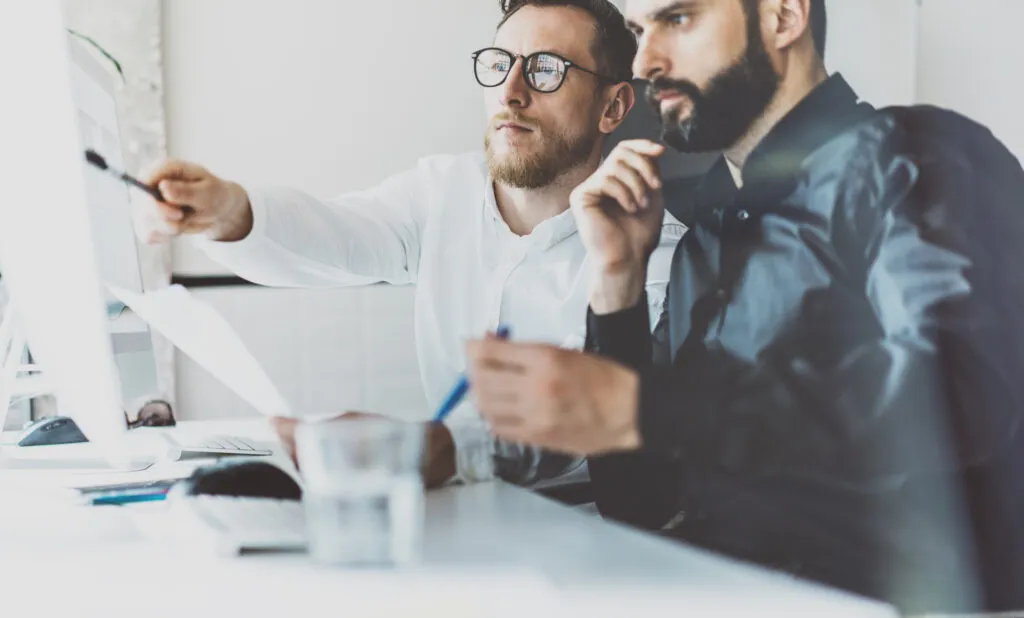 Figure 2: The Pharma Market Access Landscape in the Middle East and North Africa: The Next Ten Years
---
External Reference Pricing in the Middle East and North Africa
External reference pricing in the Middle East and North Africa region represents a significant barrier to sustained higher prices. External reference pricing is often used to maintain price harmonisation among neighbouring countries, particularly the GCC countries.
However, often other decision criteria are also used to influence price setting. These include:
Referencing prices of medicines in the same therapeutic class,
Prices published by government agencies including health technology assessment agencies, and
Price of the product in neighbouring countries (price harmonisation).
The number and range of reference countries differ between countries as does the method of comparing new technologies. Saudi Arabia uses a higher number of reference countries, but external reference pricing results in increased complexity and increased time-to-market.
External price referencing systems focus on a price only analysis, irrespective of the country in which it applies. As a result, reimbursement policies are skewed towards the lowest cost option in the therapeutic areas.
Governments seldom consider the value that a new healthcare technology represents for communities and the associated societal benefits. They consider only short-term financial interests. Governments include little in reimbursement policies on the medium-term to long-term value of new healthcare technologies.
Implementing external price referencing systems is isolated, with very little involvement from market participants. Sometimes, the external price referencing includes methodological weaknesses. For instance, most countries use the lowest price option in the basket of reference countries and not the mean price, as used in other cases.
The key objective of external reference pricing is shifting from a cost minimisation tool to a tool that guides negotiation to affordable prices in the reference countries.
Transitioning from External Reference Pricing to Value Based Pricing
External reference pricing should be the first stage in negotiations regarding reimbursement of new products and their inclusion into national benefits formularies. Though countries in Middle East and North Africa have been implementing external reference pricing for several years, it poses significant limitations to early access.
From an international standpoint, over the past 15 years, the focus has shifted from external reference pricing to a) the establishment of robust criteria for value assessment based on clinical and/or economic evidence, b) the introduction of HTA, c) the consideration of additional criteria beyond costs and effects, which capture the importance of the local context and local data such as burden of disease, incidence, prevalence and severity, d) the use of negotiation principles to arrive at reasonable and affordable prices and e) the more extensive use of risk sharing principles to inform local coverage decisions.
The transition to formalised value -based pricing is made possible through significant investment in three key areas: first, investment in institution-building, second, investment in human capital and development of capabilities and third, investment in data generation processes to support evidence-based decision-making.
Evidence from countries that have already progressed to a formal value assessment system suggests that transitioning from one model to another cannot be made overnight, but that the long-term benefits for local health care systems can be significant.
Innovative Contracting
Innovative contracting in the Middle East and North Africa is underdeveloped compared to Europe and North America. Stakeholders in the region are aware of the basic forms of innovative contracting, including outcomes-based reimbursement, risk-sharing agreements, and pay-for-performance, among others, but unsure of aspects of innovative contracting, such as payback and how the commitments are going to be made legally binding.
These agreements aim to share the clinical and financial risks arising from medical technologies administration between pharmaceutical companies and hospitals or payers. Innovative contracting could be an efficient approach to rewarding innovation by facilitating financial predictability and improving return on research and development.
However, this has not materialised into workable agreements in the region to secure the reimbursement of new healthcare technologies. This is because of the absence of thorough value assessments of new healthcare technologies (formal health technology assessments).
Securing market access will also involve developing consistent value stories for all market participants. This includes regulatory agencies, patients, providers, and health technology assessment agencies.
A value story requires a thorough synthesis of real-world evidence, key differentiating factors to strengthen product positioning, and an appraisal of market-related risks. These, in combination, impact the introduction of new healthcare technologies and patient access.
Innovative contracting will grow in importance, given the rise in cancer epidemiology in the Middle East and North Africa. This, among a high burden of diabetes mellitus, cardiovascular disease, and obesity. Diagnosis improvements and increased life expectancy drive the increase in oncology cases. However, innovative contracts should not be seen as ad hoc solutions to introduce just any high-cost or innovative therapies that come along.
Healthcare payers, providers, and manufacturers may each have different objectives, but they do all share a common goal. This is to ensure that patients have timely and affordable access to the most innovative treatments, largely, regardless of their expense.
Innovative contracting should include:
Valuing the impact of new technologies on diagnosis rates (medical devices);
Improving public education and awareness around oncology (and other non-communicable diseases); and
An integrated approach with public and private healthcare sectors.
Access is still the main barrier for innovative products in Middle East and North Africa, yet there are still a very limited number of innovative contracts that have been implemented. However, countries like UAE, Egypt, KSA and Algeria respectively, are active in terms of market access initiatives in Middle East and North Africa.
Many of the market access initiatives in Middle East and North Africa include projects to increase capacity and infrastructure in health care system or simple price discounts, rather than value-based partnerships to improve access to innovative treatments in the region. As well, initiatives targeting pricing and affordability are mostly identified in countries which have relatively limited government funding or public healthcare coverage.
Health Technology Assessment
Currently, Health Technology Assessment is not used in the Middle East and North Africa region; the region still relies heavily on External Reference Pricing (ERP) as a cost minimization tool, by simply benchmarking against the lowest list prices in reference countries. However, Middle East and North Africa regulators have realised that there is a need to transition to a value-based system and there are signs that HTA and value assessment are likely to be implemented in some form in countries such as Egypt and Saudi Arabia, in the years to come.
HTA offers significant advantages in the Middle East and North Africa countries, such as improved care coordination for patients and supporting local decision makers in taking good decisions to keep the healthcare system accessible with the highest quality care. However, HTA is also associated with considerable limitations, such as a long roadmap, lack of expertise and critical mass, and other broader infrastructure issues. It is important that local decision-makers are very clear about their objectives, such as how HTA fulfils these objectives and how it is linked to other tools currently in operation.
Agreement on best practices is important because HTA is increasingly a fundamental part of the way organisations decide on which health technologies they will reimburse. Equally, implementing HTA principles requires a gradual shift in policy-making towards an environment which is more transparent, collaborative, consultative and is supportive of innovation and investment.
Prior to implementing a HTA system, several actions are needed in order to prepare the ground, which include; a) how HTA will be incorporated in their decision-making processes, including the interaction with other policy tools, such as ERP; b) the investment in human and physical infrastructure should be followed by the adoption of HTA and data systems to support its implementation; c) investment in a learning period; d) HTA needs to be separated from the registration process of new innovations, and should not impact registration based on efficacy and safety and e) the principles of HTA should be applied across a wide range of medical interventions, rather than medicines only.
HTA plays a major role in evidence-based decision making. Agreement on best practices is important, as HTA is a fundamental part of how organisations decide on which health technologies they will reimburse.
Interested countries should contemplate all available options around an HTA system and select one that satisfies their interests before deciding to adopt one.
There are several options in place when considering the type of HTA system. These make up stages in the adoption and gradual implementation of an HTA system. The first stage is that HTA is not an explicit process in healthcare decision-making and that comparative clinical benefit or cost-effective evidence from other settings should be considered when shaping coverage decisions. Second, is tasking existing institutional stakeholders to develop capacity and share the responsibilities in the HTA system. Finally, is the establishment of an independent HTA agency, which will conduct HTAs on the principles of summary evaluation approach, and will adopt a consultative approach, while considering expanding to include not only pharmaceuticals, but medical devices and other healthcare technologies as well.
With regarding the model of value assessment, there are three specific options: a) the clinical and cost-effectiveness model, which uses economic evidence in addition to comparative clinical benefit; the b) comparative clinical benefit assessment model, which relies on ranking new interventions based on comparative efficacy/clinical benefit and making the pricing decision the subject of negotiation between government/insurance organisations and manufacturers, and the c) value-based pricing model, which openly takes into consideration additional dimensions of value beyond effects and/or costs, such as disease severity, burden of disease, treatment innovativeness, equity considerations, etc.
The choice of model depends on local preferences, as well as the type of HTA system that will be proposed for the settings concerned.
Conclusion
The market access landscape in the Middle East and North Africa is transforming. There are more cost containment policies than before to reduce the total expenditure on pharmaceuticals and medical devices.
Most times, these changes are inefficient (in economic terms) when reimbursement policies overlook the value-added by innovations. As a result, the transition to a value-based pricing approach faces challenges in the years ahead despite opportunities for growth.
Our pharma market access consulting services support our Clients develop market access strategies, payor engagement roadmaps, and value communication strategies in the Middle East and North Africa.
Bibliography
PharmaBoardroom. MENA Pharma Market Set to Grow to USD 60 Billion. 2019. Available at: https://pharmaboardroom.com/articles/mena-pharma-market-set-to-grow-to-usd-60-billion
The London School of Economics and Political Science (LSE). Panos Kanavos, Victoria Tzouma, Anna-Maria Fontrier, Bregtje Kamphuis, Georgia Colville Parkin & Shadi Saleh. Pharmaceutical pricing and reimbursement in the Middle East and North Africa region: A mapping of the current landscape and options for the future. November 2018. Available at: https://www.lse.ac.uk/business/consulting/assets/documents/pharmaceutical-pricing-and-reimbursement-in-the-middle-east-and-north-africa-region.pdf
João L. Carapinha. Comment on the implications of external price referencing of pharmaceuticals in Middle East countries. Expert Review of Pharmacoeconomics & Outcomes Research. Available at: https://pubmed.ncbi.nlm.nih.gov/26707161/
IQVIA. Middle East & Africa Pharmaceutical Market Insights: Thirteenth Edition. Report Release Date: June 2019 Analytical Timeframe: MAT Dec 2018. Available at: https://www.iqvia.com/-/media/iqvia/pdfs/mea/edition-13-mea-pharmaceutical-market-quarterly-report.pdf
O Dokuyucu, D Gol, B Arslan, F Incioglu, O Ozbek. Managed Entry Agreements (MEA): Analysis Of The Current Situation In Middle East And North Africa. Value in Health: ISPOR. Volume 20, ISSUE 9, PA467-A468, October 01, 2017. Available at: https://www.valueinhealthjournal.com/article/S1098-3015(17)30726-X/fulltext#relatedArticles
Hussain Abdulrahman Al-Omar, Hawra Hussain Alghannam & Ibrahim Abdulrahman Aljuffali. Exploring the status and views of managed entry agreements in Saudi Arabia: mixed-methods approach. Expert Review of Pharmacoeconomics & Outcomes Research. Volume 21, 2021 – Issue 4. Available at: https://www.tandfonline.com/doi/citedby/10.1080/14737167.2020.1792295?scroll=top&needAccess=true